Reflective Readings
"Dog Walking - Reflections from Daily Life" - An Overview
Click the link below to review my website for the book "Dog Walking Reflections from Daily Life"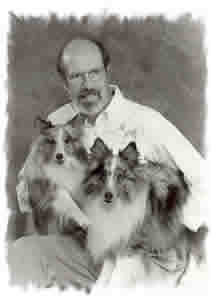 For over twenty five years as a licensed psychotherapist, I have worked with people who were seeking ways to improve the quality of their lives. My new book, Dog Walking - Reflections of Daily Life presents values and principles that many have found beneficial.
"Dog Walking" is a collection of observations. These stories originated while walking my Shelties around our suburban neighborhood. Each day I discover something that has the potential to enrich life.
In compiling this book, two truths became evident. First, walking dogs is not necessary to fully embrace life. Second, being open to change is not always easy but invariably rewarding.
It is my sincere hope that you find the stories inspiring. If you choose to do the exercises, you may find them helpful in unlocking the wonderful possibilities that reside in you each day.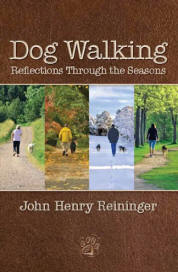 Book Format
Each story has a singular focus and is complete at that point. If you wish to go further onto the topic, the subsequent headings can help you explore insights to your own life.
This inspiring self help book is divided into Seasons. In South Florida there is a climatic subtly to the different times of the year. What remains is the emotional ebb and flow of the months. In our lives there are also "seasons." These are defined by life style changes, emotional ups and downs, and of course, time.
CLICK HERE TO READ AN EXCERPT FROM "Dog Walking - Reflections of Daily Life"
The component of each narrative are:
The Experience: My observations as we walk around our neighborhood
Walking Light: A brief reflection based on the story's theme
Personal Path: This section encourages journaling. It is a technique with established therapeutic value. It can reinforce insight and change. Jornal entries can be made in a notebook or on the computer. There is also the opportunity to begin a mini journal at the end of the book.
Contact John Henry Reininger at 954-491-6163 or email him at john@dogwalkingreflections.com if you are interested in obtaining a copy of "Dog Walking - Reflections from Daily Life."